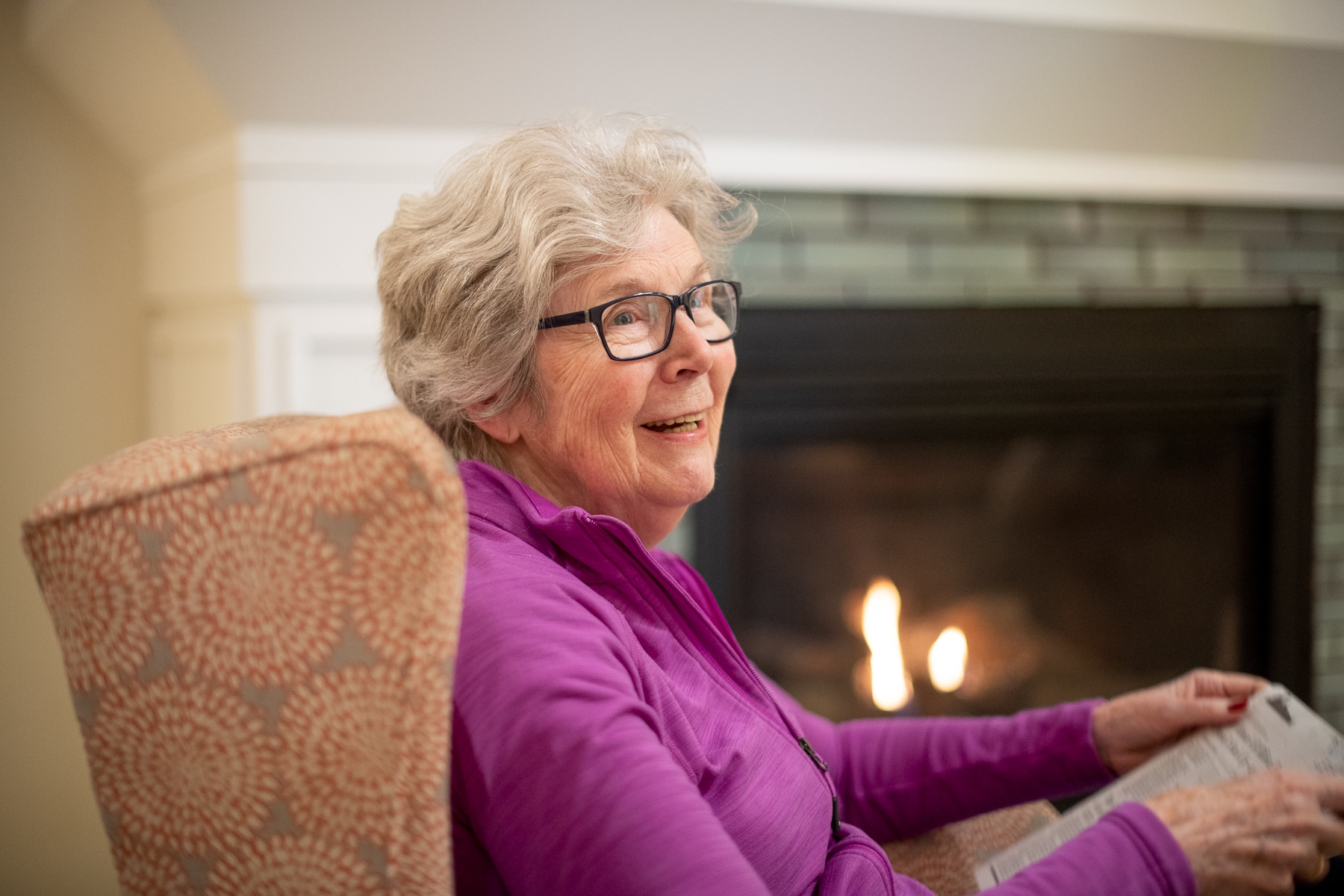 Independent Living (Senior Apartments)
Village Shores Independent Living (Senior Apartments) offers modern, spacious apartments with sophisticated designs located near parks, grocery stores and retail shopping in Richfield, MN. Enjoy independent senior living with many amenities for the active 55+ senior.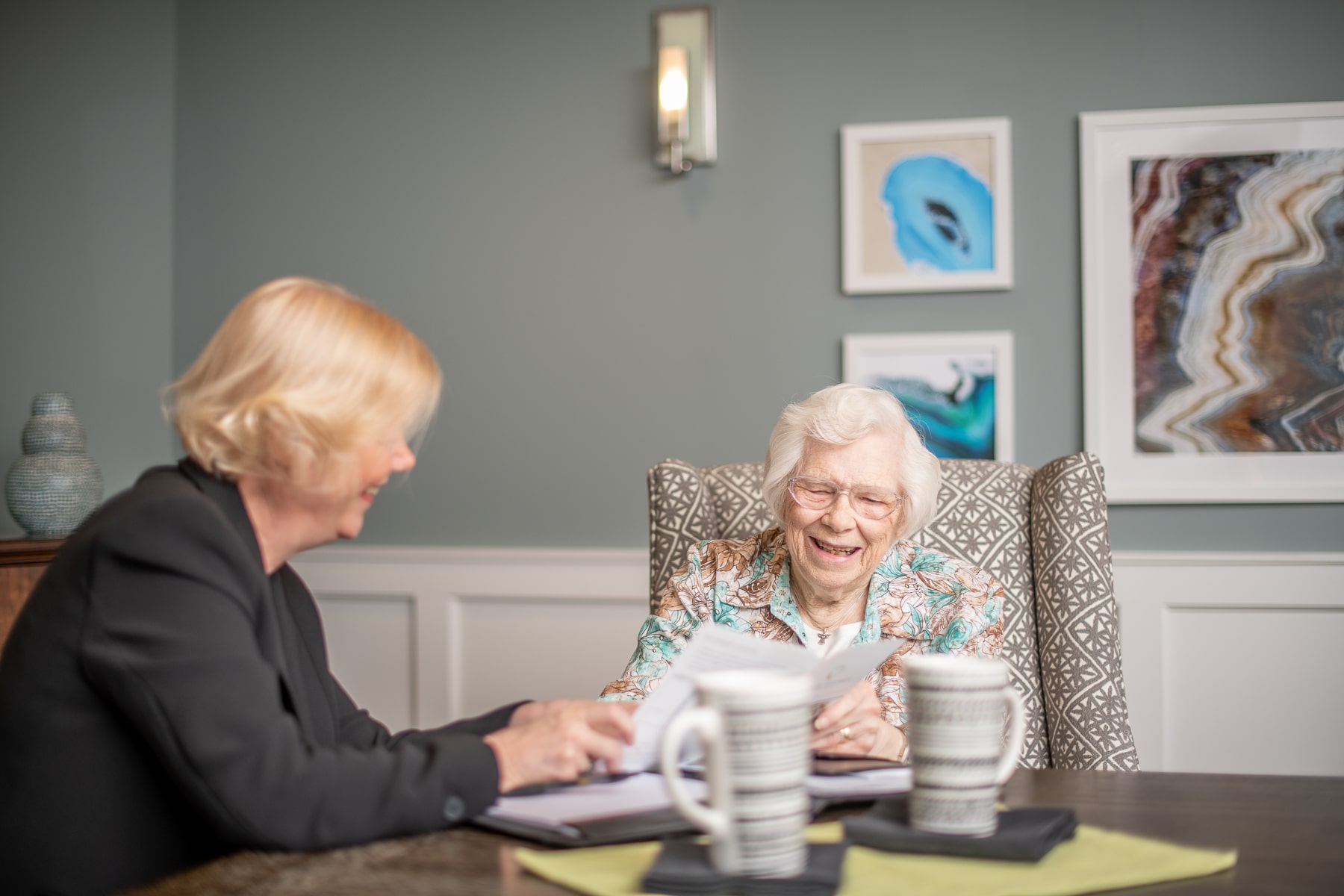 Assisted Living
Assisted Living Apartments at Village Shores in Richfield, MN, offers a private, beautiful senior living apartment with access to our on-site amenities and optional personalized care plans for daily living assistance. Maintain your privacy and independence with access to clinical and personal care for a better quality of life.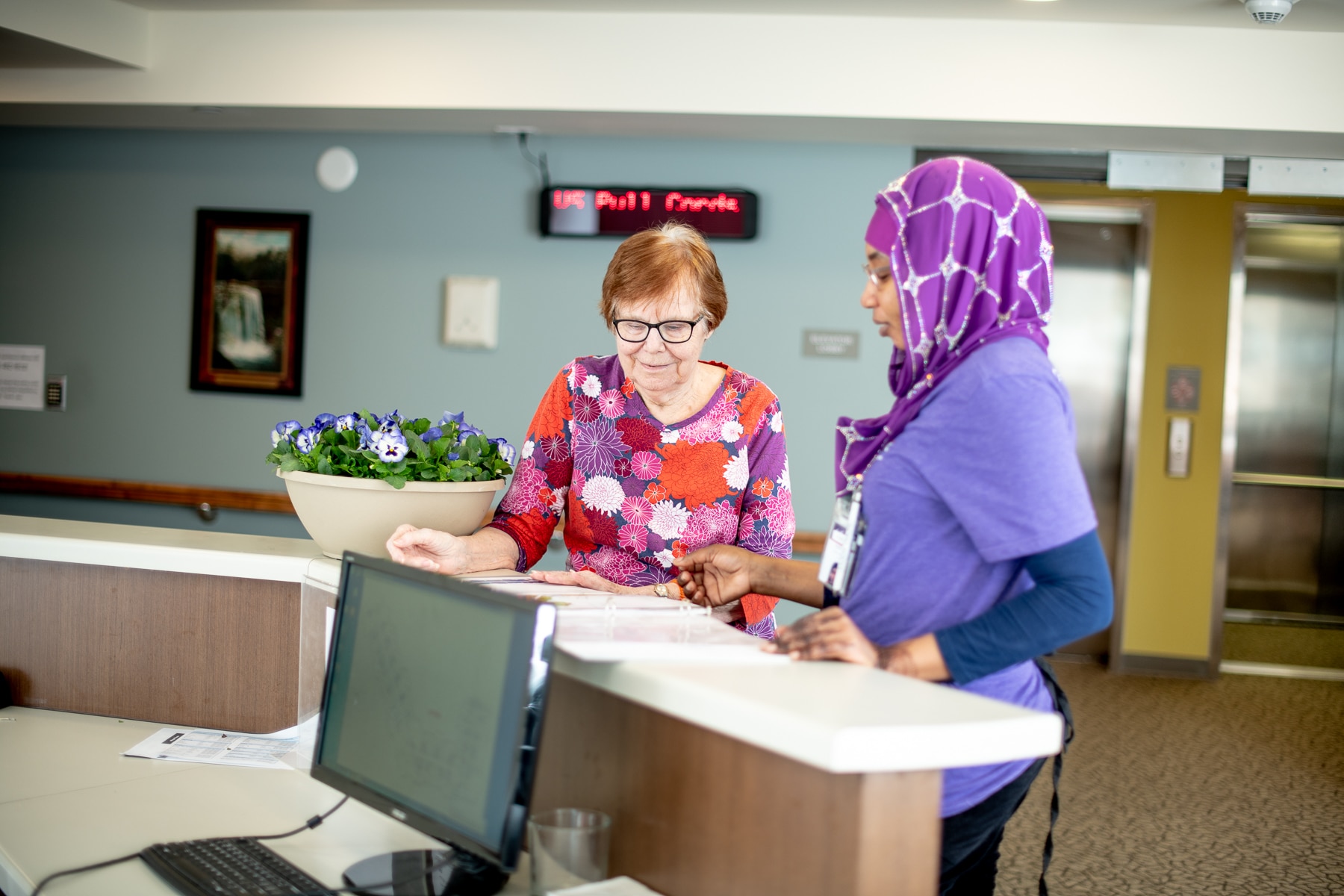 Care Suites
Village Shores Care Suites is designed for seniors needing additional clinical support that requires professional guidance from a dedicated resident assistant, and a licensed nurse, that is available around the clock. Services provided in Care Suites include personal cares; bathing, dressing, grooming, and toileting but offers an expanded choice of care services.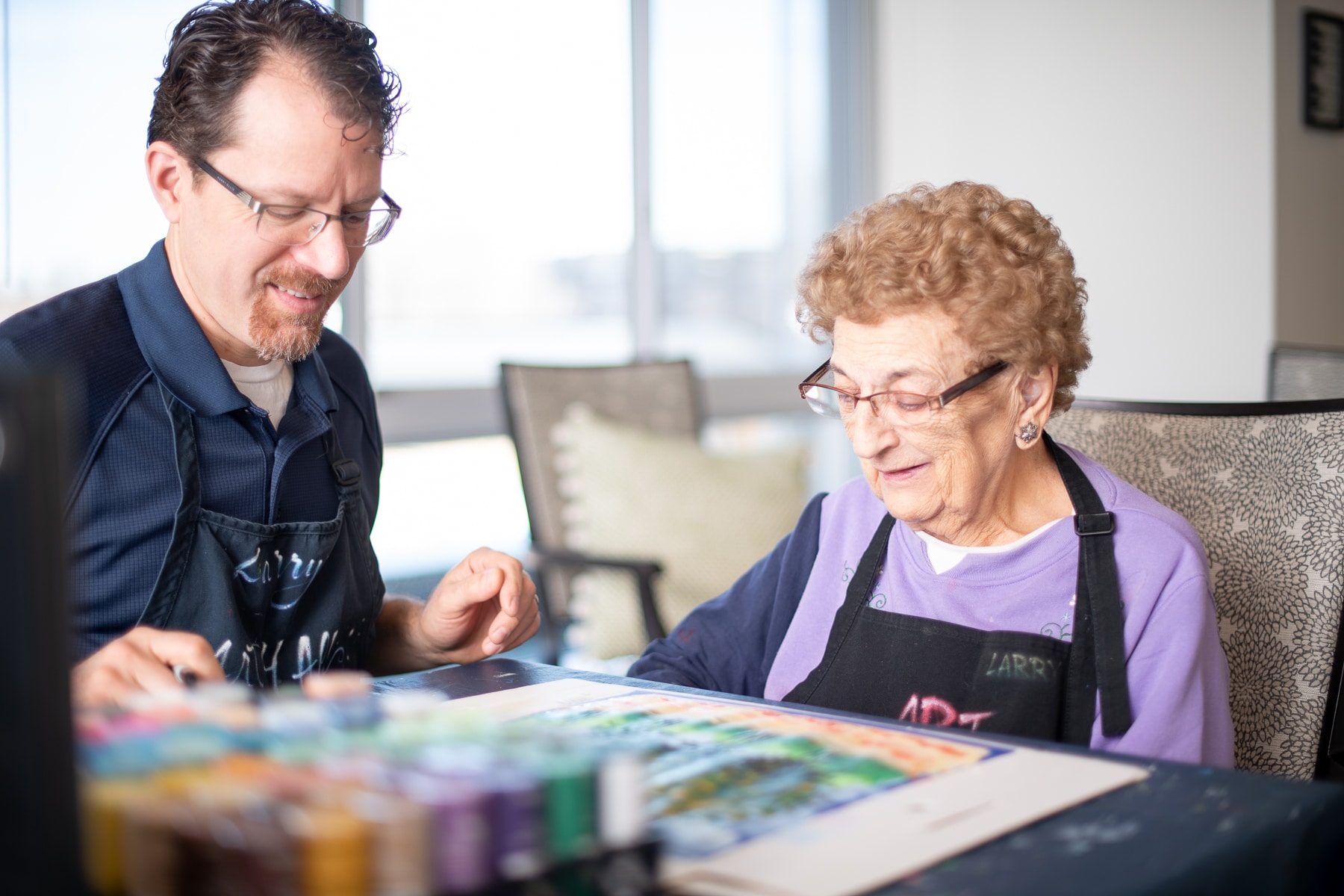 Dementia Care
Our Dementia Care private suites and apartments at Village Shores are private living spaces with access to many amenities combined with the highest level of around-the-clock care from our attentive staff. We offer exceptional care for seniors with dementia and Alzheimer's disease.
An active senior living community in Richfield with the amenities and care you deserve
Village Shores gives you private and beautifully designed living accommodations in an active, vibrant senior community in the Minneapolis suburbs. Residents at Village Shores can choose the level of assistance or care they need at every stage of their life. Our facilities offer healthy dining, life-enriching activities, expertly-trained care teams and engaging programs for the best in 55 and up living. Village Shores, located in Richfield, MN serves the surrounding communities of So. Minneapolis, Edina, and Bloomington. Our senior community is on the corner of 66th & Lyndale, with easy access to Interstate 35W. We are just one block away from a large grocery store with a pharmacy, plus retail, restaurants, Hennepin County Medical Clinic, Allina Medical Clinic and the post office. Live your best life within our active, fulfilling senior community at Village Shores.
"I greatly appreciate each and every one of you. You truly have made my retirement a happy and grateful time"
"Special thanks to the Village Shores personnel whose care and unique assistance to all residents is pivotal in our wellbeing. God Bless"
"Thank you all for a lovely celebration fete. It was so well planned and done – and so much fun. All of you were so busy pleasing us"
"Dear Village Shores Staff, thank you so much for your gift to the animal humane society in memory of my mother. We thank you for your kind and sensitive care of her during the past 1 ½ years while she was a resident: Take care"
"Dear Village Shores, I feel so blessed, fortunate, lucky to be here with your smiling, (covered) faces. Thank you from a lucky old lady"
Community News
Responding to repetition and behaviors in dementia care is not easy. It can be a difficult and demanding job caring for a loved one living with dementia. Not just with the physical demand but also the mental strain. We've never experienced what they are going through and can't comprehend why [...]
Residents had fun making tie wreaths earlier this week! Their creativity is always impressive! Find more fun activities coming up at Village Shores on our monthly calendar!
Everyone was excited to welcome Brad back yesterday so we threw a party just to show him how much we care! Welcome back, Brad! We're so glad you're here with us again!
Quick Downloads
Request A Brochure or
Book A Tour